XHALE. Credits: Egemen Ertugrul, Dilara Basköylü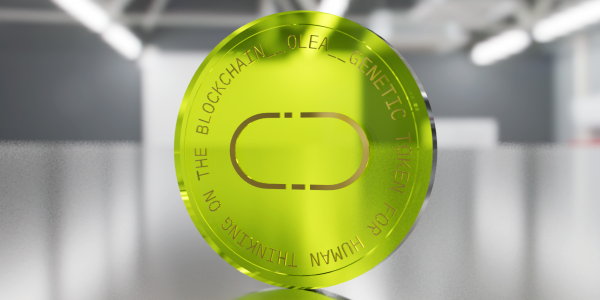 Olea. Credits: Solimán López.
OLEA, official presentation. Cryptocurrencies, DNA, NFT's and olive oil
Open thought laboratory – round table discussion with the attendees
Date: September 2nd, 2021
Time: 6:30 p.m. to 8:30 p.m.
Venue: Espronceda – Institute of Art & Culture. Carrer d'Espronceda 326, nave 4-5-10. Barcelona
Guests: Jens Hauser (Art critic and curator specialized in bio art), Pau Waelder (Art critic and curator specialized in art and digital market), Josep Lluis de la Rosa (Founder of Blue Room Innovation, pioneer company in the application of blockchain technologies), Javier Forment (bio informatician Institute of Molecular and Cellular Biology of Plants of the UPV of Valencia), Alejandro Martín (Head of Innovation and European projects at Espronceda and artistic director of IMMENSIVA), Solimán López (artist, founder of Harddiskmuseum, director of Innovation at ESAT Valencia and creator of the OLEA project).
The table will be directed and focused around the technical, conceptual, social, ethical, political and artistic keys contained in the OLEA project.
The artist will create a form for questions and issues extensible to the audience.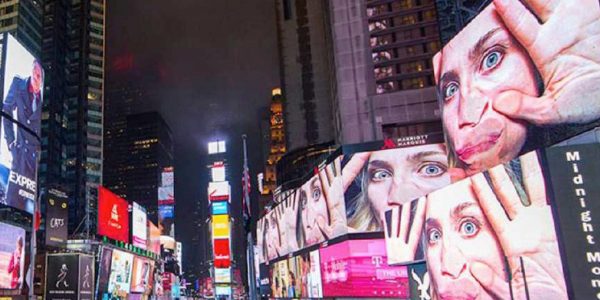 Virtual Crossings. Credits: Gilles Jobin
Exploring performance + XR
Debate
Format: online
With Gilles Jobin, Corinne Linder, Cenk Güzelis, moderated by Alejandro Martín.
This event moves between debate and virtually-based spectacle, with the aim of showcasing new ways of approaching the performing arts, interpretation and the inclusion of virtual experiences. The famous Swiss dancer, choreographer and director Gilles Jobin brings us his projects titled La Comedie Virtuelle and Virtual Crossing, in a debate with other performing arts pioneers at the junction between performance and digital experience. The innovative meeting, which will be pre-recorded, inserts into the talk fragments of performances and performances made with virtual reality, video mapping and telepresence technologies.
The video will be broadcast on the Ars Electronica channel, On the Channel and will be permanently available as a post on the virtual platform.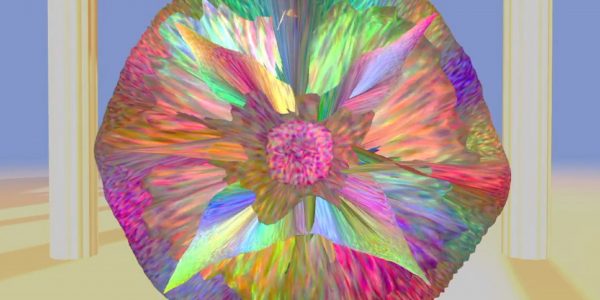 XHALE. Credits: Egemen Ertugrul, Dilara Basköylü
Phygital Next. Innovation & collaboration
Format: online
Between Koc University, UPC and UCA.
Promoting processes of innovation and creative thinking in the young generations is a key mission of ESPRONCEDA – Institute of Art & Culture. This year, in the context of IMMENSIVA we started to create a collaboration within students of very prestigious creative/ tech universities: CITM-UPC/ Barcelona and Karma Lab/Koc University Istanbul, under the mentorship of UCA.
This series of collaboration will produce innovative proposals of hybrid digital realities and low-tech participatory solutions. Digital inclusion, co-creation and opensource tools is the aim of this program.
Some participants will be connected with Ars Electronica, The Festival University.